We are very pleased to announce that the religious order Miles Christi has agreed to host a traditional Ignatian retreat. The retreat will feature daily Mass in the Traditional Rite.  The retreat will be held at the beautiful Christ the King retreat center in Buffalo Minnesota on December 7th through the 9th. The effort is a work of Una Voce Minnesota. Please call John Newman at 248-596-9677 for more information or to register for the this great event.
An Ignatian retreat is a great opportunity of grace with daily talks, meditations, Confession, Benediction, Eucharistic Adoration and daily Mass in the Traditional Rite.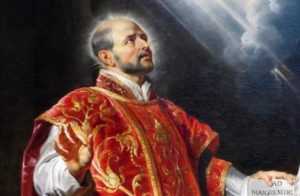 For more information on the incredible value of an Ignatian retreat see these links:   https://catholicstrength.com/tag/the-great-value-of-an-ignatian-retreat/
https://onepeterfive.com/spiritual-exercise/.